Posted on March 17 2020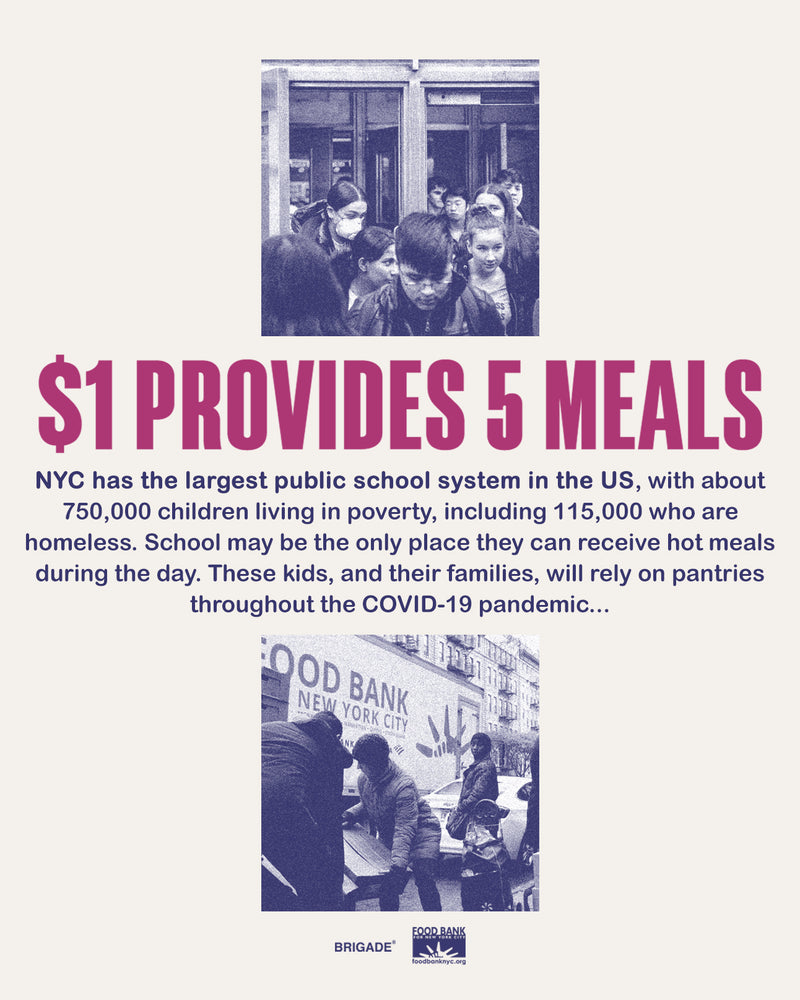 As New Yorkers, we feel it is our duty to help our city where we can. We have donated a portion of our profits from the Winter '20 collection, providing 2500 meals to Food for Bank NYC.
Food Bank for NYC's mission to end hunger by organizing food, information and support for community survival, empowerment, and dignity. FBFNYC has been working to end food poverty in our five boroughs for over 35 years. As the city's largest hunger-relief organization, they employ a multifaceted approach centered on helping low-income New Yorkers overcome their circumstances and achieve greater independence. We admire their work deeply.
If you are in a position to help, please consider contributing your time or money to your community.