Posted on November 24 2021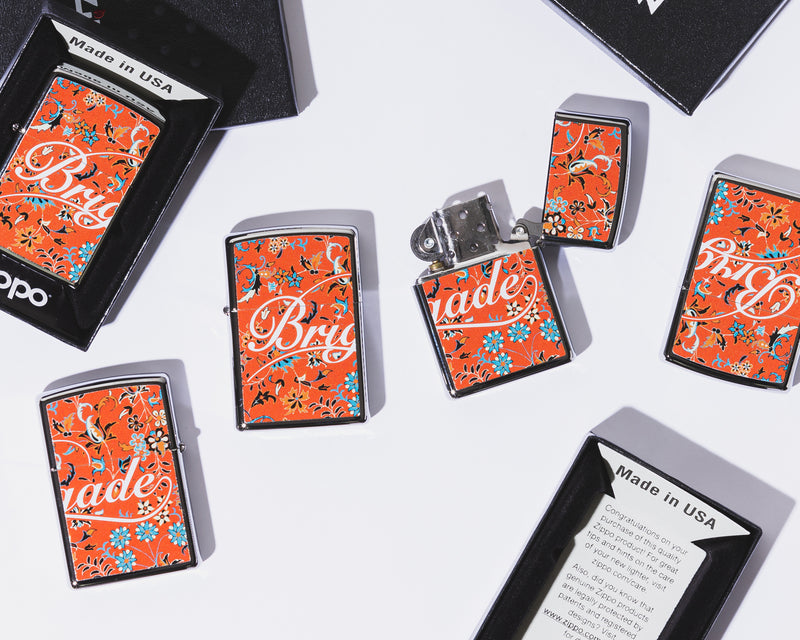 We are proud to announce our partnership with Zippo® Lighters will be releasing
alongside our FW21 collection this December.
An American icon, Zippo's windproof lighters have been made in Pennsylvania, USA since the 1930's. In a world where most products are simply disposable or available with limited warranties, the Zippo pocket lighter remains backed by its famous lifetime guarantee. In more than 85 years, no one has ever spent a cent on the mechanical repair of a Zippo pocket lighter regardless of the lighter's age or condition. The Zippo pocket lighter is ingrained in American culture and is a global icon of durability and reliability.
Following our floral motif for FW21, our first Brigade Zippo features a custom all-over pattern with a wraparound Script Logo and chrome edges.
These will be available at our NYC Pop-Up in December,
as well as online 12/24/21.