Posted on September 23 2019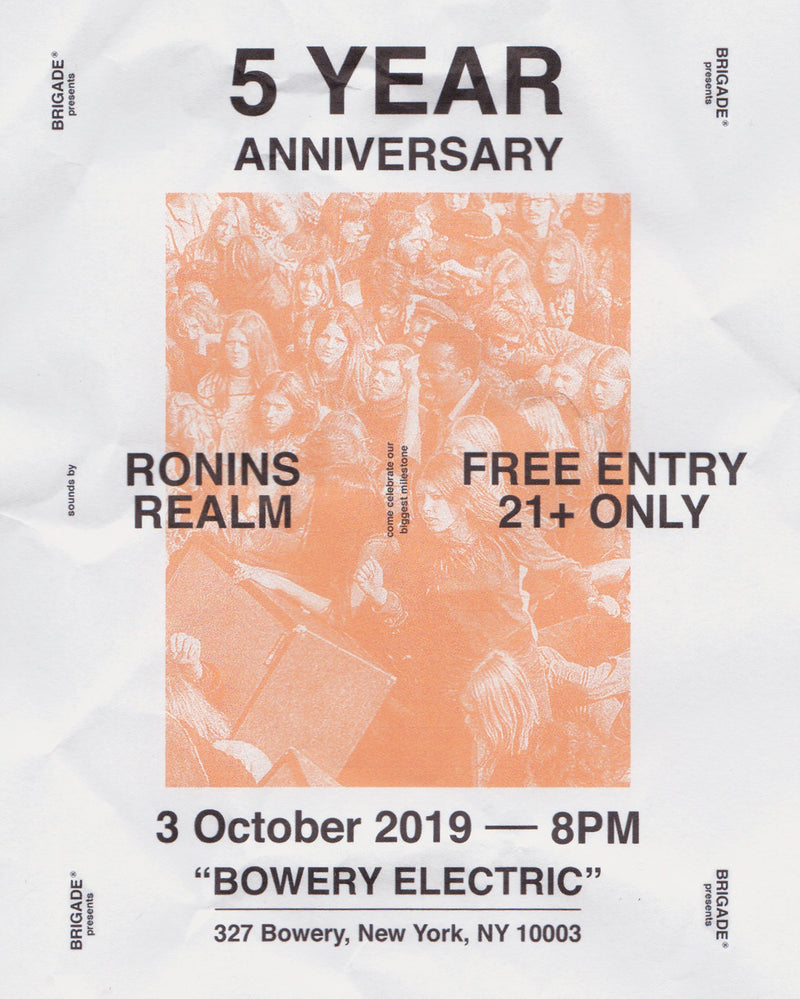 In honor of our 5 Year Anniversary, Brigade has partnered with "Bowery Electric" to host a free celebration. DJ'd by a long time friend, Ronin's Realm.
The first 2 hours plan for low-key hanging out with everyone, the last 2 will be
full on celebration. Issues of our 5 Year Anniversary Zine will be available in very limited
quantities for free until supplies last. Additionally, multiple disposable cameras will be set up around the venue for everyone to take photos, which we will publish on the blog at a later date. To make things easy, nothing will be for sale. We simply want everyone to come and enjoy the energy and accomplishment. Hope to see you there!
Due to location, this will be a 21+ only event.
First come, first serve.
*When you arrive, please mention you are attending the "Brigade Party" to the door staff.
Thank you so much for 5 amazing years.